Loading...
The triad and sensory issues
This unit looks at the key characteristics of autism. It draws extensively on the experiences of people with autism to offer a view of autism spectrum disorders and what they mean for individuals.
The unit also covers:
The triad: social understanding and relating; social communication; social imagination and flexibility of thought.
Sensory issues and how they correlate with social relating difficulties.
Autism statistics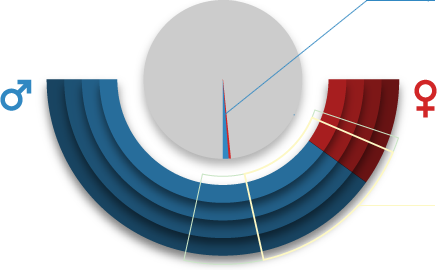 An estimated 1% of the UK population is on the autism spectrum.
1 in 5 people on the autism spectrum are female.
Between 35 and 50% of people on the autism spectrum have an additional learning difficulty.
Diversity

David Spicer, an adult with autism, uses the analogy of different types of stones to explore diversity within the autism spectrum, describing the many different traits of people with autism.
This video clip relates to briefing 2 in your PDF of unit 10.
"People send each other messages with their eyes and I don't understand those messages"

Monotropism vs Polytropism
Polytropism
The ability to shift and share attention. The polytropic mind can multitask and tends to put a moderate amount of attention into many areas of interest.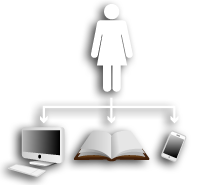 Monotropism
People with autism are more likely to be monotropic. This means an intense focus on something of interest, and the reduced ability to switch quickly from one task to another.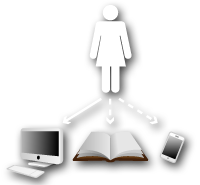 Reactions to sensory stimuli
"...my selfhood is undamaged..."

"Being autistic does not mean being inhuman. But it does mean being alien. It means that what is normal for other people is not normal for me, and what is normal for me is not normal for other people. In some ways I am terribly ill equipped to survive in this world, like an extra-terrestrial stranded without an orientation manual. But my personhood is intact. My selfhood is undamaged. I find great value and meaning in my life and I have no wish to be cured of being myself. If you would help me, don't try to change me to fit your world. Don't try to confine me to some tiny part of the world that you can change to fit me. Grant me the dignity of meeting me on my own terms, recognise that we are equally alien to each other, that my ways of being are not merely damaged versions of yours. Question your assumptions. Define your terms. Work with me to build more bridges between us." ??? Jim Sinclair

Close
"...different from even the family pet..."

"Autism is the inability to single out people as special, separate, unique entities different from bits of the furniture, different from even the family pet dog." ??? Ros Blackburn

Close
"...fear so great that it hangs over you like a storm cloud..."

"I have no idea how many ways there are to deal with a level of fear so great that it hangs over you like a storm cloud. The three remedies I chose and that made the most sense to me in all areas of my life were repetition, repetition and repetition." ??? Sean Barron

Close
"I visualise verbs..."

"I visualise verbs...Adverbs often trigger inappropriate images...For example, 'he ran quickly' triggers an animated image of Dick from the first grade reading books fast, and 'he walked slowly', slows the image down. As a child I left out words such as 'is', 'the', and 'it' because they had no meaning by themselves...To this day certain verb conjugations, such as 'to be' are absolutely meaningless to me." ??? Temple Grandin

Close
"...I wanted to participate, but did not know how..."

"Social interactions that come naturally to most people can be daunting for people with autism. As a child, I was like an animal that had no instincts to guide me; I just had to learn by trial and error. I was always observing, trying to work out the best way to behave, but I never fitted in...I wanted to participate, but did not know how." ??? Temple Grandin

Close
"...it's on the house..."

"Misreading social sayings can sometimes lead to serious, but more often embarrassing, results. I once went to a pub where a friend wished to buy me a drink, but didn't say so in as many words; he simply remarked, 'It's on the house'. It was only an hour later, after I had been trying to figure out why anyone would put a drink on the roof of the pub...that I found out the true meaning of the phrase." ??? Marc Fleisher

Close
"...I simply didn't know that that was what talking was for..."

"Because I didn't use speech to communicate until I was 12, there was considerable doubt about whether I would ever be able to learn to function independently. No one guessed how much I understood, because I couldn't say what I knew. And no one guessed the critical thing I didn't know, the one missing connection that so much else depended on: I didn't communicate by talking, not because I was incapable of learning to use language, but because I simply didn't know that that was what talking was for. Learning how to talk follows from knowing why to talk ??? and until I learned that words have meanings, there was no reason to go to the trouble of learning to pronounce them as sounds. Speech therapy was just a lot of meaningless drills in repeating meaningless sounds for incomprehensible reasons. I had no idea that this could be a way to exchange meaning with other minds." ??? Jim Sinclair

Close
"...I have to learn to talk all over again..."

"People seem to expect me to notice them and relate to them no matter who they are, just because they happen to be there. But if I don't know who people are, I don't know how (or why) to talk to them. I don't have much of a sense of people in general as things to be involved with. And I don't know how to have prefabricated relationships; if I happen to be involved with some person in particular, I practically have to learn to talk all over again to develop a common language with that person." ??? Jim Sinclair

Close
"...schedules are very important to me..."

"Many of my problems can be sidestepped by pre-planning. Schedules are very important to me. I need to know well in advance what is going to happen, how, who is involved and so on. Everything is always planned... I cannot function without planning. Any change of plan leads to frustration, powerlessness, anger and anxiety." ??? Dominique Domortier

Close
"...a sense of 'us' and 'we'..."

"I learned to act as though I had a sense of 'us' and 'we' even if my systems integration problems made it very difficult to consistently process internal 'self' and external 'other' at the same time; an experience that is essential to grasping what 'social' is, and how to be it and why you might want to be." ??? Donna Williams

Close
"...top to bottom..."

"I was supposed to change one sheet from my bed every week. I didn't know how to do this (should I carry the sheet in a plastic bag, tuck it under my arm or what). I didn't change any sheets for five weeks. Then I saw another student taking a sheet to the laundry, so I did as they were doing. The laundry lady said, 'Top to bottom dear.' I hadn't any idea what she was talking about so, as usual, I just smiled. It was several weeks later, after I had been taking my one sheet to the laundry, that I realised what she had meant. I helped my friend change the sheet on her bed. As we did so she said 'top to bottom' and placed the top sheet on the mattress, using the clean sheet as the top sheet under her quilt. 'Oh!' I said, 'Is that what you are supposed to do?' I had simply been taking my top sheet off the bed and putting the clean one on in its place. I hadn't changed the bottom sheet at all!" ??? Wendy Lawson

Close
"I always knew I was different..."

"I always knew I was different and that I wasn't quite like other children. It's hard to say exactly how I knew. I detected some differences and I felt that things were not the same for me as for other children. Other children seemed to behave differently, play differently and talk differently, but I didn't know why. At that time, although I felt different, I felt normal about being different. I thought I was the normal one and that it was the other people who were different, not me, which is a perfectly feasible way of thinking." ??? Kenneth Hall

Close
"...close to sensory overload..."

"The corridors and halls of almost any mainstream school are a constant tumult of noises, echoing, fluorescent lights, bells ringing, people bumping into each other, the smells of cleaning products and so on. For anyone with the sensory hypersensitivities and processing problems typical of an autistic spectrum condition, the result is that we often spend most of our day perilously close to sensory overload." ??? Clare Sainsbury

Close
"...I would get violently sick..."

"I was supersensitive to the texture of food and I had to touch everything with my fingers to see how it felt before I could put it in my mouth. I really hated it when food had things mixed with it, like...bread with fillings to make sandwiches. I NEVER NEVER put any of it into my mouth. I knew if I did I would get violently sick." ??? Sean Barron

Close
"I pulled away when people tried to hug me..."

"I pulled away when people tried to hug me, because being touched sent an overwhelming tidal wave of stimulation through my body. Small itches and scratches that most people ignored were torture." ??? Temple Grandin

Close
"...I put my hands over my ears..."

"Because other people's sound processing was alien to me, I had no idea that sound should not be like a pressure-cooker lid. I put my hands to my ears for loud sudden noises. But the continuous clamour of everyday life was only relieved by movement. Even in the classroom there was visual stimulation and noise, which combined with my own breathing and a buzzing effect that I think was my own inner ear. I rocked, swayed and scampered. Even though I knew how to sit in one place and that it was expected of me." ??? Lucy Blackman

Close
"...a sensation of height..."

"I love feeling a sensation of height and, as a kid, was always climbing things; I love any kind of motion, like riding in a car or flying. I love spinning rides at amusement parks and when I was a kid I used to rock myself or stand up and spin around in circles. To this day I still love rocking chairs, and I even occasionally find myself spinning in my computer chair at home." ??? posted on the wrongplanet.net forum in 2007 by an adult with Asperger's syndrome

Close
"...my body couldn't hear me..."

"I found myself physically stuck and physically disconnected. I struggled to 'remember' how to cross the room or open a drawer, but I was now trying to remember with my body and my body had little memory of moving as me. Inside of me I was thinking, 'Come on leg, you know what to do'. But it was like my body couldn't hear me. Like I had no body memory." ??? Donna Williams

Close